Trot Racing

Ballroom's Blitz leading at Mantorp.
Hotell for horses
We accept and lodge convalescence, young horses or just lodging including access to out training camp facilities.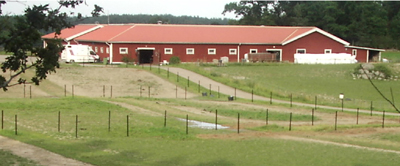 Our stable building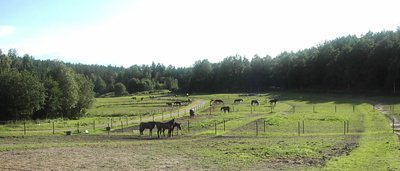 Padock
Rental/Lodging
The stable has 40 spacious boxes for rental short or long time. There is also a kitchen, a stay overnight room. Office, coffee room. Personal shower, WC and washing machine, as well horse shower.
Very good training faculties with horse walker machine for 8 horses, round paddock with soft rubber material. A 2100meter long soft sanded training track with different height levels, 800 meter sanded speed track, climbing track and several small roads in the forest.
Many resting grass-fields in various sizes just along side our lake where ice training can take place in the winter.
Personal lodging
Overlooking the lake is small separate building, typical Swedish style of 85m2, fully equipped and suitable for 4-5 people situated 300 meter from the stable.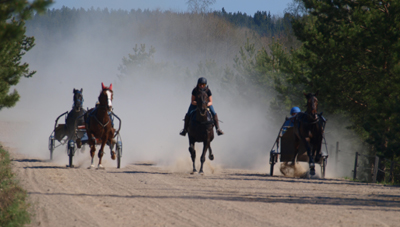 Speedtrack
Trot racing camp in top class. Modern stable with very good ventilation, spacious boxes, warm water shower, also a couple of outdoor boxes and 100m2 of open box under roof.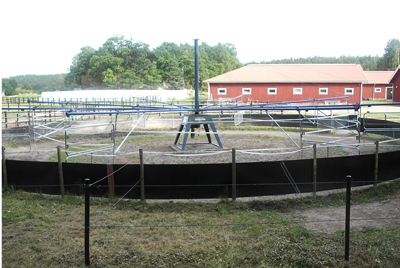 Horse walker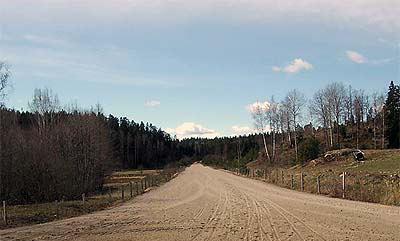 Speed track
More images
OBS! All images are opened in a new window.