About Tostebo Estate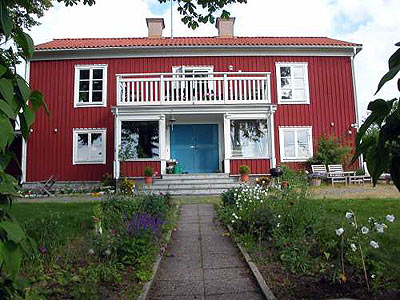 Main building

Tostebo Gård consists of about 330 land. Forrest is 270ha, 35ha part of the lake and remaining is farmland.
At the farm we breed gourmet lamb, from the endangered type of Roslagsfår and meat cows of Hereford type.
Besides this we breed the traditional type of North Swedish working horses, which we use in forrest work, riding and many other activities.
We also have a complete training camp for trott race-horses and a large stable with all facilities.
We have three different houses for rental for 6 up to 12 persons accommodation.
For our guest we offer fishing in the lake, in the autumn also Cray fishing.
When there is hunting season we offer moose, deer, fox and small wildlife rough hunting.
We also offer various riding excursions, short time by hour or maybe a trip around the lake. Or perhaps just an old fashioned trip with horse trailer. For small children we cooperate with our nextdoor family having small ponnies.
The big wood heated sauna by the lake can be rented everyday.
We can also offer excursions with power boat in the archipelago.
Most of the time we have lamb and mouse meat for sale.
Outside our farm there are many places to see . You will find some links at last page.


From seaside